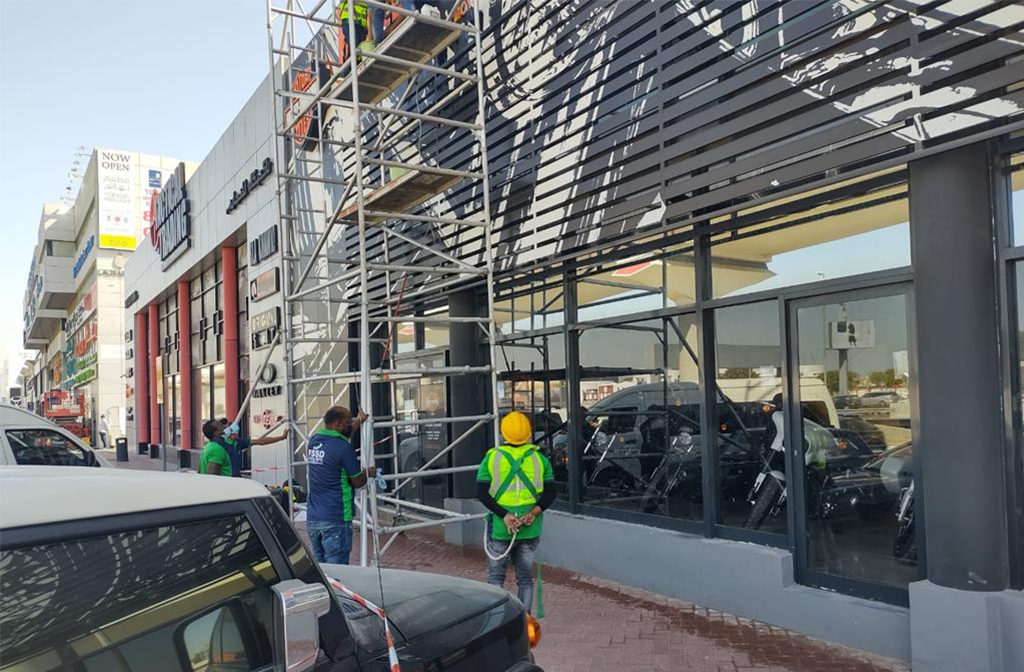 FSSD Renovation services
Looking for Offices and Warehouses Renovation?
The costs of warehouse interiors and warehouse renovations vary depending on the complexity of your design. The popular method of utilizing conventional steel and pre-cast concrete panels can often result in cost savings, especially for structures with interior columns. Much of the fabrication of pre-cast concrete panels is completed at the factory which makes them a popular choice for a wide variety of projects, especially for flex warehouse buildings and/or structures that don't require a complex temperature or humidity-controlled environment. Some of the benefits of these conventional steel and pre-cast panel warehouses include the speed of installation, high durability, and a variety of different uses.
We are also experts at constructing larger and more complex buildings and have experts on hand to discuss warehouse interiors costs or new structure budgets. Need a warehouse fit-out in Dubai with climate control or cold storage capabilities? Trust FSSD to deliver a solution that maintains the integrity of your warehouse interior environment for your stored goods and workers. We have delivered warehouse interior designs for storage buildings that maintain frozen goods or dry goods from 0° to 60° or warmer to ensure the quality and safety of their inventory. We'll also make sure your employee work environment meets your requirements with cost-effective air conditioning and heating solutions for every structure.
Warehouse interiors and Warehouse renovations
Our warehouse interiors services also include warehouse renovations of your new structure. It is quite common these days to see storage buildings equipped with modern space, and we can assist you with your warehouse, management, or security area design project. FSSD warehouse interiors services not only equip your new building with essentials like storage shelving and pallet racking systems, but we will also design and deliver warehouse interior environments complete with cubicles, furniture, lighting, and Wi-Fi, live and ready for your team!
Come To One of the Top Renovation Companies in Dubai
Businesses renovate their offices for a number of reasons. They either feel the need for more space, look to move to new locations, or maybe want a fresh new look. As a design company focused on office renovation in Dubai, it is our job to ensure that your interior design goals are met. We understand your goals and vision for a new interior design and maintain focus on the project. In a design-build environment, there will be challenges that come up throughout the renovation, but it is best to prevent issues during construction.
We Promise Elite Level Office Renovation in Dubai
Office renovation generally involves only modifications to the interior of the building. They can be large or small, but proper planning is a must. While in the planning phase, it is suggested to think about the business needs 5 to 10 years out in the future. Making smart planning decisions will help ensure the office space can accommodate future needs. At FSSD, we focus on discussions and come up with solutions that meet your design needs.
Get In Touch With One of the Top Renovation Companies in Dubai
Whether this is your first attempt at renovating the office or not, we at FSSD stand firm and committed to every contract. For us, client satisfaction is what matters the most. With years of experience in doing commercial interior designing and fit-outs, we have the skillset and experience you are looking for. Try one of the finest renovation companies in Dubai.