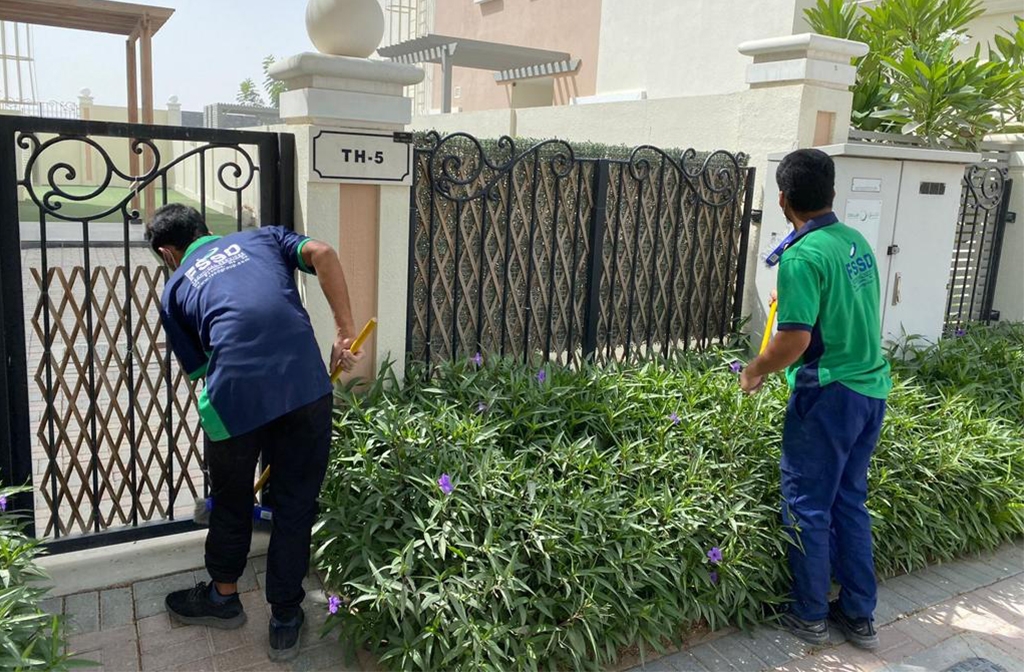 FSSD Building Cleaning services
Looking for House Cleaning Service?
Home cleaning means comfort, and we are here to ensure it!
Get a detailed clean with our house cleaning services in Dubai that is sure to breathe a new life into your house. Hiring professional home cleaners for a house is no longer a luxury, rather a bare necessity. As life gets busy, priorities change, and while house cleaning is a bare necessity, it can be very time consuming and at times, hectic. Outsourcing our help with house cleaning service will not only save you time, but will give you that needed satisfaction that your home is in safe hands. By employing FSSD Technical Service LLC  house cleaning service, you can finally say goodbye to the time consuming chore of removing dirt build-up or disinfecting your toilets. With a greater agency over your life, our professional house cleaning staff will take one worry off your list, so that you can juggle your time between family work, personal time and other social obligations with charm!
What's included in our house cleaning services?
Our standard inclusions include making beds, mopping, cleaning of bathroom and kitchen, as well as vacuuming in different areas in the house. It may or may not include dusting as well. Our house cleaner's staff is available at your service on a regular basis (such as daily, weekly or bi-weekly) or as a one-time house cleaning service, depending on your need.
For a regular service, our house cleaning staff will perform the following duties as part of the job:
Using environment friendly and best-reviewed cleaning products on all hard surfaces and disinfect them, as well as removing sediment, dust and debris off the surfaces.

Cleaning all baseboards.

Dusting on all light fixtures.

Moving furniture to clean underneath and behind.

Scrubbing the bathrooms, including faucets and toiler.

Vacuuming of all carpets in the home
Our house cleaning services target all essential corners of your home
Cleaning kitchen: including wiping and cleaning inside the microwave and appliance surfaces, as well as counters, cabinets and sinks.

Room cleaning: our staff will dust all the surfaces, vacuum, sweep and mop. In bedrooms specifically,  our staff will make the bed and keep the room tidy, clean and aesthetic.

Bathroom cleaning: Our staff will clean the toilets, mirrors, showers, and floor tiles